Beaumont House turns 5!
posted by lynzi-pond
May 3, 2022
2 min read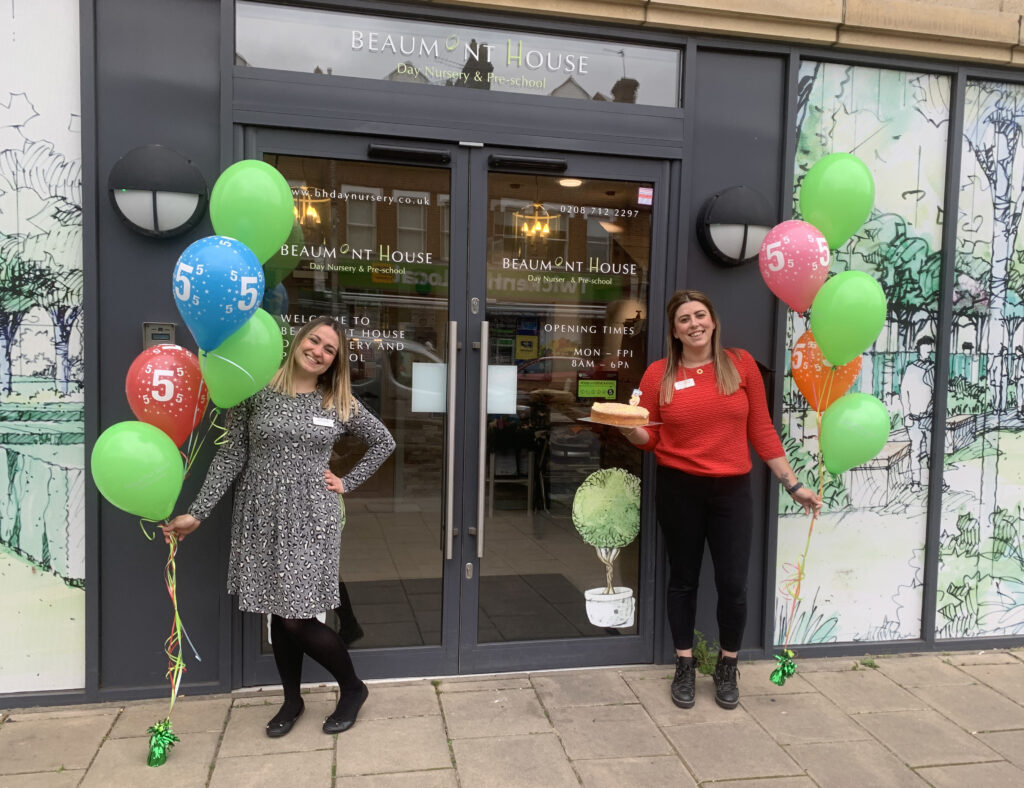 Award-winning Twickenham Nursery celebrates turning five!
Our Ofsted Good rated Beaumont House Day Nursery, its celebrating it's fifth anniversary of being open!

We officially opened our doors back in 2018 by the former mayor of Richmond, David Linette, and have gone on to provide early years experiences to over 350 children in the local community.
As part of our birthday celebrations, we will be giving away prizes from local businesses on our Facebook page, as well as putting all parents who partake in a physical Nursery tour through May into a prize draw, with a chance to win a £105 voucher to be used at participating stores on Twickenham High Street (t&cs apply!).
Our Nursery has enjoyed numerous successes across the five years we've been serving the Twickenham community, including winning Best New Start-up at the Richmond Business awards in 2018, and we were proud finalists in two categories at the Nursery Management Today awards including Nursery Indoor Learning Environment and the Business and Development award.
We've also worked hard to achieve even more accolades, receiving the prestigious first aid accolade, Millie's Mark, as well as achieving the Jigsaw Early Year's IMPACT award, which recognises the hard work and dedication that practitioners have on making an impact in Early Years, and the Early Years Nutrition Partnership Quality Mark for its nutritious menu offer.
Nursery Manager Kay Johnson-King who's been at our helm since 2019, said: "We're thrilled to have been a part of the Twickenham community for five years. Parents and families of the Nursery have been so supportive and we're proud to play an integral role in each child's individual learning journey.
"We're so lucky to be in an area which has green spaces within walking distance, and a bustling high street, with great community spirit, which the babies enjoy watching through our floor to ceiling one-way windows.
"We are celebrating our fifth birthday all month with some great competitions and anyone attending a tour during May will be automatically entered into a prize draw to win a £105 voucher. Come along and see us and we look forward to meeting new families, and here's to the next five years of Beaumont House."
Interested parents can get in touch by giving us a call or emailing manager@bhdaynursery.co.uk
Enquire now for more information or to reserve your place.
Enquire Now
Alternatively you can contact the Nursery Team on:
Or call